In this article, we take a look at the 12 best home builders Melbourne that build quality homes with the highest standard.
The decision to build a new home is a big step in anyone's life. The entire design process can be tedious and riddled with setbacks with many factors like process, customer service, contractor contacts, and so on. Be that as it may, the brave few who chose to custom build their dream homes have the priceless advantage of moulding every single aspect of their home to their liking!
Don't let the naysayers who say that the Australian property boom has come to an end dissuade you from investing in real estate. The value of real estate, like wine, only increases with time and as such, it will always be a solid investment!
For you to realize your dream home, however, you need to put in some serious thought on who is actually going to build it. The right homebuilders will be with you every step of the way, guiding and supporting you from the start of the project to its fruition. On the other hand, the wrong custom home builder will frustrate you every step of the way, and give you a finished product that will haunt you, years to come!
With that in mind, we put together a list of 12 of the best custom home builders in Melbourne, to assist you as you take this great step!
1. Hotondo Homes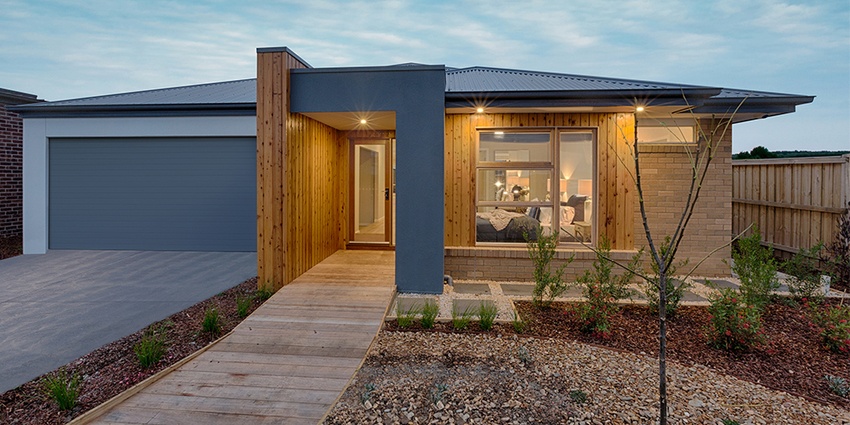 Having been in operation for forty years, this leading homebuilder has completed more than seventy new Melbourne homes! The experience of being in the game for that long cannot be understated. Moreover, being family-owned, the company's ethos is to help families bring their dream family home to realisation.
The expert team specialises in all manner of styles ranging from townhouses to more contemporary styles. Hotondo also offers knockdown rebuild solutions.
Their certifications include being a registered building practitioner as well as a platinum member of the master builders association.
Address: Moorabbin, Victoria 3189
Phone Number: 1800 677 156
Website: hotondo.com.au
2. Burbank Australia Pty Ltd
Established in 1983, Burbank Australia, another family-owned business, has a wealth of experience in the home construction business. Not only do they have numerous award-winning custom home designs under their belt, but they have also expanded over the years to include a plumbing and electrical consultancy, and a luxury resorts company.
Being a large company, they almost certainly will be able to accomplish any of your custom home ideas. They specialise in all manner of building and designs including knockdown rebuild.
Address: Burbank House Level 1 100 Franklin St, Melbourne VIC 3000
Phone Number: 13 2872
Website: burbank.com.au
3. YORCON
Having two decades of industry experience, the team at Yorcon understands that the results we deliver will speak for themselves. Working primarily as luxury home builders in Melbourne, our focus on detailing and seamless finishes is something that our clients enjoy every moment they are at home.
Design is one thing, but the result is what tells the whole story. Experience, combined with meticulous attention to detail are the hallmarks of quality, and that is what they deliver.
Yorcon has a reputation as a leading home builder, specializing in integrating inside and outside, creating a flexible living arrangement that suits both the warmer weather and the winter.
Address: Ivanhoe, Melbourne 3079 Australia
Phone Number: 0411616946
Website: www.yorcon.com.au
4. AVJennings
AVJennings has been around for a long time! They've been helping Australians in Victoria become homeowners Ever since 1931!
There isn't much we need to say about this company, not because they lack merit, but because they don't need validation. AVJennings is simply a high-quality building company, and will most certainly meet your lifestyle requirements.
AVJennings is a household name, but we nonetheless confirmed that they indeed have a CDB Builders license. For more information on their licensing, home designs including floor plans and interior design see their contact information below.
Address: Level 4, 108 Power Street Hawthorn, Vic 3122
Phone Number: 131 878
Website: avjennings.com.au
5. First Avenue Homes
Located in Brighton, this is another award-winning home builder with a great track record of customer satisfaction. In fact, they have a full five-star review out of all reviews given on houzz.com!
It's easy to see why though. Firstly, Avenue Homes prides itself in its superb customer relations. The company understands the importance of communication and consultation when it comes to bringing your custom design to life.
Amongst other areas of excellence, this new home builder specializes in multi-occupancy redevelopments, custom extensions, and knockdown rebuilds.
Address: 2/229 Bay Street, Brighton Victoria 3186
Phone Number: (03) 9596 8536
Website: firstavenuehomes.com.au
6. Kube Constructions
With over twenty years of experience, Kube constructions specialise in luxury home builds and renovations in the larger Victoria area.
This luxury home builder has won awards on houzz.com for five consecutive years, for excellence in design and service. With that said, Kube construction has an in house design service meaning that they will be with you every step of the way, from conceptualisation to construction.
They'll typically handle projects ranging from $200,000- 4,000,000.
Address: 43 Kerferd Street, Malvern East VIC 3145
Phone Number: (03) 7016 8292
Website: kubeconstructions.com.au
7. AGN Builders
This custom home builder has more than 60 years of experience in the home building scene. They specialise in home additions, home restorations, renovations and new custom home building.
As with some of the previously featured home builders, this one stands out for its ability to keep the client informed during all stages of the project.
AGN builders will typically handle jobs between $400,000-2,000,000.
Address: 24 Davie Avenue, Cheltenham Victoria 3192
Phone Number: 1300 880 555
Website: agnbuilders.com.au
8. Hart Builders Pty Ltd
An accredited RPB board member and HIA builder, Hart builders stand out for one thing-efficiency. It is not enough that you get your dream home completed to your liking. You shouldn't have to sell your soul to get it!
Besides their free quotation and consultancy service, Hart builders also offer architectural and design services, in addition to the building. They handle jobs ranging from $150,000 – 1,000,000.
Address: Melbourne, Victoria 3165
Phone Number: (04) 11 154 503
Website: hartbuilders.com.au
9. Vital Build
When the rubber hits the road, a builders portfolio is the trued indicator of their quality. Judging from the projects we've seen, Vital Build has some of the best looking contemporary homes we've seen so far- period!
Address: 198 Montmorency 3094
Phone Number: (04) 17 052 983
Website: vitalbuild.com.au
10. 7Towns
Beyond having a sound structure and a good exterior design, your custom home will need to have a high-quality interior. That is where 7Towns come in. Based in South Yarra, this custom builder specialises in renovations and interior design with a particular emphasis on kitchens, bathrooms, and laundries.
7Towns typically handles jobs ranging from $30,000-300000.
Address: Melbourne, Victoria 3000
Phone Number: 1800 786 967
Website: 7towns.com.au
11. Roseleigh Homes
Boutique home builders such as Roseleigh Homes could be a superior choice when it comes to custom home building, for one reason. They tend to resonate with the clients need for that extra attention and input into the project.
Roseleigh Homes justifies the statement above, as they've won the MBAV SE Winner Best Custom Home award four years in a row.
They typically handle $300,000-3,000,000
Address: 120 Copelands Rd Warragul, Victoria 3142
Phone Number: (03) 5622 6777
Website: roseleighhomes.com.au
12. PLANtoBUILD
Located just seven kilometres from Melbourne, this is another great contemporary townhouse builder.
PLANtoBUILD typically handles jobs ranging from $500,000-3,000,000.
Address: 401 Kew East Melbourne, Victoria 3084
Phone Number: (04) 34 081 869
Website:plantobuild.com.au
How To Choose The Right Homebuilder
In the introduction, we highlighted the importance of putting some thought into who your home builder will be. In this concluding segment, we give you some tips on how to choose the perfect custom home builder.
Firstly, you should never settle for the first builder that comes to mind. Do some research! Interview as many builders as it gets, not only to get fresh perspectives on what it will take to make your dream home but also to vet their credibility.
Secondly, don't always settle for the one that gives the lowest quotation. In many ways, you get what you pay for, but more importantly, a quotation that is too good to be true could be an indicator of many expensive hidden costs down the road.
Lastly, you should opt for the best communicator. By this, we mean that a good home builder is one who makes the time to always keep you informed on all the decisions that are made when it comes to building your home. This aspect will save you a lot of money in unforeseen repairs and stress down the road!
All in all, you shouldn't go wrong with any of the builders above. Good luck!
Need a loan for your custom home? Check out our list of the best mortgage brokers in Melbourne.
Lost your roof or need a restoration? Check out this list of Melbourne's best roof repair companies.